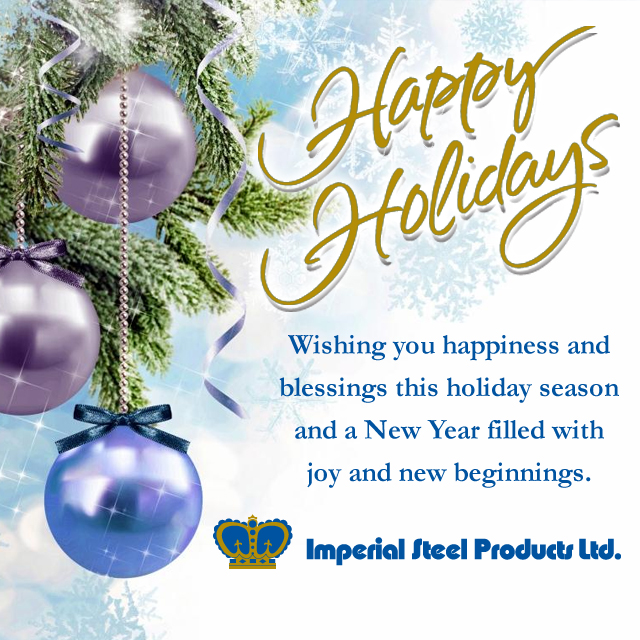 All departments at Imperial Steel, including our office and manufacturing services departments, as well as shipping & receiving, will be closed effective December 23rd, 2016 so that our staff can enjoy the holiday season with their families.
All services will resume on Monday, January 2nd, 2017, at 7:00am.
Imperial Steel would like to wish everyone very Happy Holidays and a prosperous 2017.