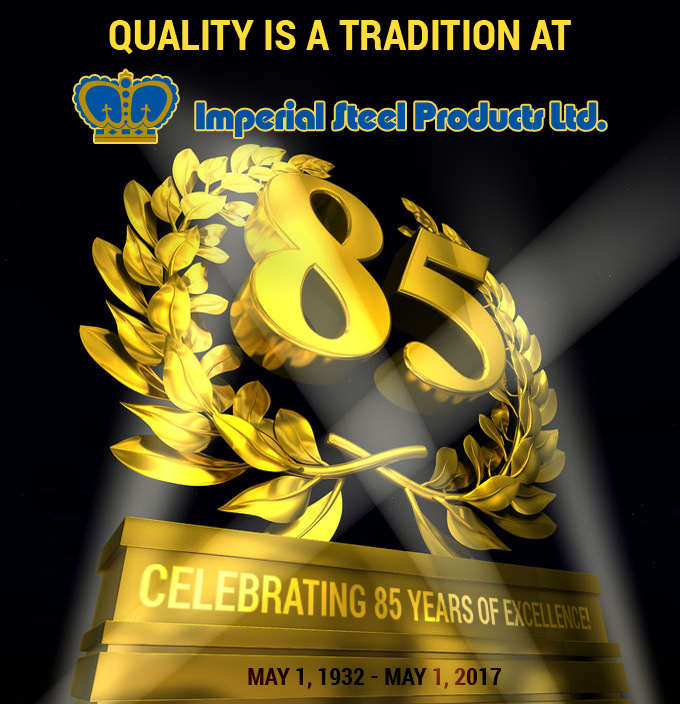 On this day 85 years ago, a tradition of excellence was born. Henry Bobrowski established a reputation of quality and craftsmanship that we are proud to continue to this day.
The success and growth that we have achieved at Imperial Steel would not have been possible without the wonderfully loyal customers with whom we've had the pleasure of doing business throughout the years. To our valued customers, we say 'thank you', and assure you that the value-added service and superior products you've become accustomed to will always be a part of our customer relationship.
The world has certainly changed in 85 years but one thing will never change – you can put your trust in Imperial Steel Products because Quality is a Tradition!