FABTECH Canada 2016 is Canada's leading exclusive fabricating, welding, metal forming, and finishing event. The show happens every 2 years and will be held at the Toronto Congress Centre from March 22nd thru 24th.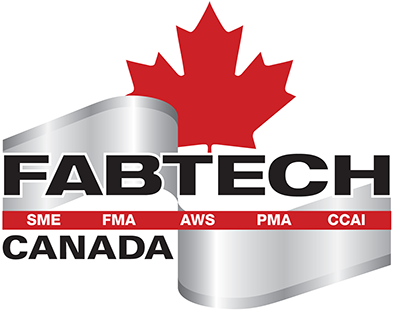 Co-sponsored by five industry-leading associations: the Fabricators & Manufacturers Association Intl. (FMA), SME, American Welding Society (AWS), Precision Metalforming Association (PMA), and Chemical Coaters Association Intl. (CCAI), the show is a one-stop shop for metal fabricators to browse metalworking tools and technology; network with other manufacturing professionals; and learn about technical and leadership concepts via educational conferences, panel discussions, and forums.
More than 350 exhibitors will occupy over 73,000 square feet of floor space, giving attendees access to hundreds of new products, product experts, special events and education sessions.
Canadian manufacturers directly employ more than one in every 10 working Canadians – making manufacturing the third largest industry for employment in Canada, eclipsed only by retail and healthcare.
FABTECH has grown to become North America's most authoritative event for metal forming, fabricating, welding, and finishing since its debut in 1981. The show has grown exponentially with Fabtech Canada, Fabtech Mexico and Fabtech USA all experiencing great success.
Imperial Steel is proud to be part of an industry that makes products to improve daily life – providing safety, convenience, comfort, energy and more!
To learn more about FABTECH Canada, visit their website: fabtechcanada.com