Centre pivot irrigation has become a staple of modern-day agriculture and is now almost as prevalent as tractors in our open fields.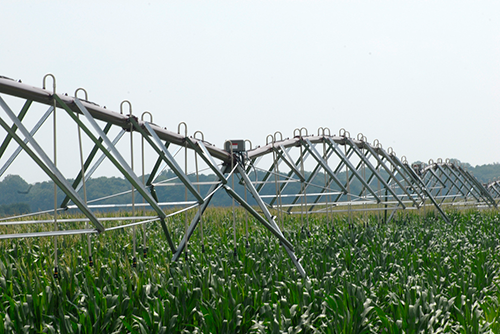 Center pivot irrigation was invented in 1940 by visionary Frank Zybach. In 1948, Zybach built the first model, mounted on metal skids with two towers connected by wires that worked two-way water control valves, and had a sprinkler pipe hanging about two feet from the ground. In 1949, he applied for a patent and received one in 1952 for the "Zybach Self Propelled Sprinkling Irrigation Apparatus".
People didn't latch on to the idea right away, but by June 1976, Scientific American magazine called centre pivot irrigation systems "perhaps the most significant mechanical innovation in agriculture since the replacement of draft animals by the tractor" and the Irrigation Association says it is "without a doubt the greatest advancement in agriculture since the McCormick reaper"; so recognition did eventually come to pass.
Fast forward to the present and Imperial Steel is proud to be a tubing manufacturer and distributor for Original Equipment Manufacturer (OEM) companies wanting to deliver even more specialized centre pivot irrigation systems.
Center pivot systems require different specs than what we have produced historically. We love to conceive of new uses for our tubing and collaborate with our clients to deliver value added products that meet their needs and solve their problems.
Manufacturing tubing for centre pivot irrigation systems combines our love of innovation and creating value added products with our love of the agriculture industry, and we hope to continue blazing a trail long into the future.